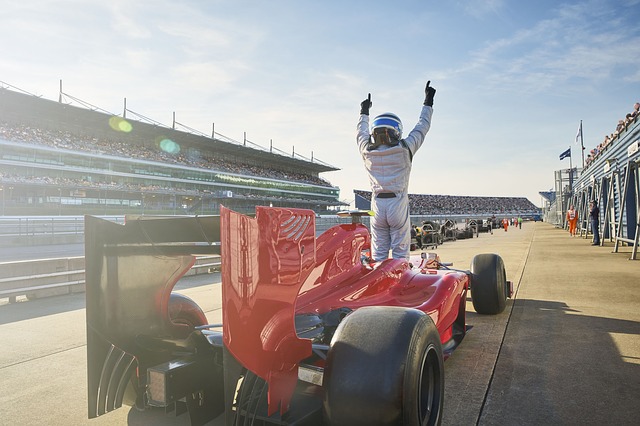 Surpassing your mentor is an odd place to be in your career. This will be a brief guide on how to navigate that new space, and give you actionable advice on how to develop out your next phase moving forward after mentorship.
Mentors are Important Starting Out
People talk about the importance of mentors in just about every business space you can imagine. They're fantastic! A great mentor knows the ropes, and can certainly help a beginner navigate their space more effectively, minimize your pitfalls, and help you to grow. In time, however, often motivated students surpass their mentor – scaling their business further, bringing in far more profit, and having more success and knowledge in the field.
When You Surpass Your Mentors
There comes a time in many people's career, where they notice that their mentor is no longer providing information or insights that are useful. They note a distinctive plateau in the person they have relied on….
It's a successful place that comes with a lot of strange feelings:
Disappointment

that those you once admired now seem…behind you

Loneliness

, knowing you are on your own for guidance and not having that reliable north star.

Awkwardness

in recognizing that you'll have to change the nature of your mentor relationship to friendship or something else. They won't be your go-to anymore, and you aren't looking to them for advice.
These can be hard for the mentor as well when they start to note that shift….
As I work with clients who continue to reach success that others don't, I've even seen that some mentors experience jealousy when their "students" surpass them. They start to discourage their risk-taking or give them "advice" that seems much more negative than helpful. It's jealousy, and maybe a bit of sabotage.
Most people want you to do well, but some don't want you to do better than they are.
Not all mentors take this odd path, but it's always smart to be aware of that possibility.
What You Do When You Surpass Your Mentors
This is where the cognitive shift takes place. Once you surpass your mentor, you are at a place where you don't usually need guidance that can be found in only one person, you will have more specific and specialized questions and obstacles that require many people to continue your expansion.
You don't need one mentor anymore, you need a rolodex of experts.
At this stage, you will begin nurturing and lining up many personal resources who are experts at what they do. You are master of your own ship, you know where you are sailing it, you just need to be able to develop a solid network to make efficient & effective decisions moving forward.
Your evolution as a professional requires less traditional "mentorship" and guidance, and will require more experts in various areas that you can tap as you encounter questions or obstacles relevant to the work you are doing.
Having individuals who have expert knowledge in their field will be your best asset.
Three Reasons to Expand Your Experts:
The Knowledge they Hold.

If you need information on taxes, funding, or any topic you should have an expert that can give you reliable information…

The Time they Save.

Being able to tap an expert can save you *hours* of research – either in finding an answer, or finding someone who can provide one.

The Introductions they Make.

Great experts know other great people

– both in their own field and often outside of it. This can lead to a phenomenal hire, or simply an introduction that might pay off well down the line. This expands your circle even further, and puts you and your business in a position to win.
This is how you take it to the next level when your mentor has gotten you as far as they can go. And it's understandable…one person can only have so much knowledge.
The most successful people don't hold all the knowledge in every area themselves – they hire smarter people than themselves in many areas, keep up with their fields, and consult with experts outside of their hires when they need to.
Honestly, that's why I get hired as well. I become one of their many resources. In this case, I help them overcome cognitive obstacles…and I've been fortunate to go in and out of the lives of incredibly successful people from the United States to Asia.
This is what they do, a look behind the curtain, and I hope it gives you some insight.
If you're interested in consulting with me, feel free to fill out a consult request, and I'll get back to you within 24 hours.