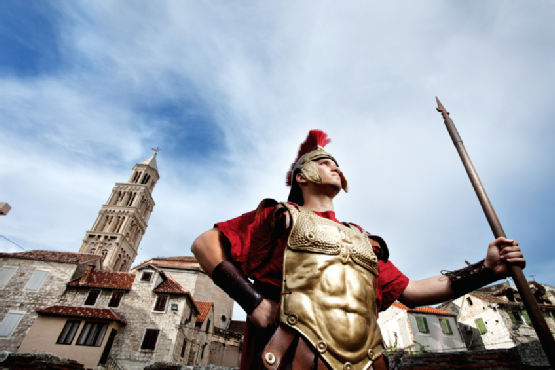 The challenges of working with startups or having one of your own, is that the work is never ending. There is always more to be done, and the stress can be overwhelming if you allow it. While books can be written on fiscal challenges, intellectual property protection, choosing your team, investors, and many other topics, this blog post is dealing with the seemingly simple aspect of just keeping your personal life and self on track during the process.
This is not a post filled with unrealistic expectations…but with real strategies that can help keep your home life and self on-track while you navigate the many phases of your business growth and the challenges they bring.
Keeping Your Home Life in Five Simple Strategies
1. Get Your Personal Team On Board…Too.
Your startup will BE your life for a bit. Most expect this, but if you have a significant other or a family, be sure to have a chat with them so they're on board. You think they must know this already? They don't. This just isn't "your" venture, it will touch everyone in your life.
What ruins relationships is not the fact that most startups consume so much of your time up front, it's the different expectations that partners have. They might believe that you'll be home at 5pm every night or that you'll stop checking emails the moment you walk in the door. Nip that conflict up front, be honest about what life is going to be like, and find ways to connect and support each other. Getting everyone on board makes life immeasurably easier.
2. Don't Compromise Your Health.
The combination of sleep deprivation, lack of exercise, eating poorly, and travel can be exhausting – get ahead of it and don't fall into the trap. I know many founders who gain extraordinary weight and have health issues in their 30s that usually afflict people far older. There are a lot of things you have to compromise on as you are on this road – but don't make it your health. Maintaining it will be far easier than trying to regain it later, if that's even possible. Consider it an essential investment for both yourself and any family you wish to have.
The benefits of caring for yourself are well documented. Exercise makes you a better leader, it reduces stress, it improves your mood (see here), and it makes/keeps you mentally sharper. If you don't believe me, let the scientific studies speak for themselves…and we could cite equal studies if not more for the benefits of sleep and nutrition. You'll have more energy, be more productive and do your work better.
3. Loosen the Reigns.
If you hire people to do a job, hire solid people and let them do their job. Sounds simple, right? You have responsibilities, and doing the job of others is just going to compound what you already have on your plate. It's overwhelming and unnecessary. You'll be amazed at how well people can function (and often how much better they'll perform) when you're not intruding.
4. Trim your Networks, and Stay Connected.
Make a decision about the people it's important to stay in regular contact with. You will have to trim your your social networking time, calls, and texts but don't abandon them entirely. Adjust your expectations and you reap the benefit of their support. For example, call your sibling for a ten minute chat or take your significant other out for a couple of hours every now and again. You might not be able to chat for an hour as your once did or spend an entire evening out, but having supports in your life is very important, and you'll need them for the ups and downs you face. Particularly, the power of your  significant other can be massive – to build you up (and sometimes shoulder the bulk of the domestic tasks) or to make your life difficult. Take the time. They'll deserve it for putting up with you.
5. Be Present.
Time with family and loved ones might not be able to happen as often as you might like, but when it does, make it count. When you are having dinner with your significant other, put down your phone. When you are at a child's concert – don't be checking your email. When you dedicate time to family or take your significant other on a date, be able to be present. Look your child in the eyes when they speak to you. You might not think it's offensive to be looking at your phone every 5 minutes, but it feels distancing to people around you and it makes them feel unimportant.
In startups, the personal aspect in the process can easily be ignored. There are literally thousands of books, blogs and advice columns that can help steer you in the right direction in your business – don't let the forgotten element be the one that drags you down.