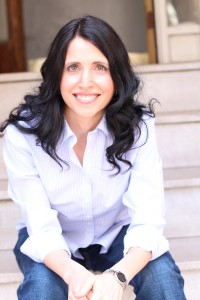 Dr. Julie Gurner is a thought leader in personal development, optimizing mental health through whole-body wellness and has a vast background in clinical psychology.  Not only does she bring tremendous experience, candor, and clinical accumen to her audience – but she delivers it with a young, fresh-but-professional, high-energy and quick-witted humor all her own.
Dr. Gurner has spoken on everything from traumatic brain injury to mass shootings, teen cutting to the importance of whole, organic nutrition in brain development. She masterfully explains human behavior in a straightforward and easy-to-understand manner.
A Very Brief Bio
Dr. Gurner was trained in Adult Psychopathology at the University of Hartford earning her Psy.D. in 2000. She completed her postdoctoral training at Wyoming State Hospital and practiced at the Blue Ridge Center, Mt. Sinai and St. Francis Behavioral Health Hospitals in Connecticut. Her experience also includes work with inmates in a maximum security prison, conducting forensic and mental state at the time of the offense evaluations, as well as teaching psychology courses as a professor at both Quinnipiac University in Connecticut and the Community College of Philadelphia.
More Information
To read recent press coverage and articles written by Dr. Gurner, click here.
To schedule an interview email media@drgurner.com or fill out our contact form below.
[iphorm id=2 name="Contact form"]