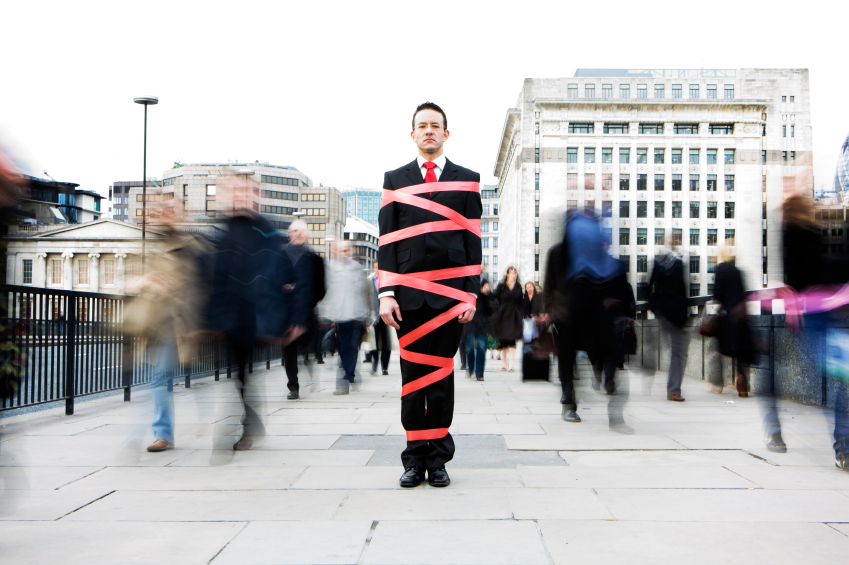 Look, I know you don't have much time for long-winded articles giving you the same old things. This is what I do for a living…I talk to people who feel "stuck" all the time – frustrated they're unable to take it to the next level. I even speak at conferences about it.
Despite their varied backgrounds and professions, these are the 4 most common problems I see in everyone:
1. Procrastination
You have this great idea, you know it might work, and you do…nothing about it. Success happens from action. If you do nothing, you cannot expect that your life will ever change. Success doesn't tap you on the shoulder, you have to chase it.
What to do: Make a list of small do-able steps you can do toward your goals and have at least one thing you do daily towards achieving them. Set your mind to doing that one thing everyday…usually people get so excited once they get in the groove, they want to do more. Action is a powerful thing…you watch yourself create things.
2. The Belief that Successful people are "Different"
Some believe there is something "special" about those that succeed or that they harbor a special element that you just don't have.  If you believe there is something fundamentally different about you vs. successful people, you are setting yourself up for failure. Everyone starts somewhere…some from wealthy backgrounds, some from poverty, and others from middle class America. They are not special.
What to do: Read their stories. Pick up a book like "A Million Bucks by 30: How to Overcome a Crap Job, Stingy Parents, and a Useless Degree to Become a Millionaire Before (or After) Turning Thirty"  by Allan Cory.  Being well-off is far more about a plan and action than who you are. There a many millionaires who you've never heard of – you don't have to be special, or famous. This kid did it…he's not a tech god or a gifted financial man…and if he can do it, so can you.
3. Quitting when Obstacles Come
You are going to face obstacles…things you don't know how to do, or just outright failures. It happens. If you just let that shut you down, you'll walk away. Find a way around the walls.
What to do:  Look at your obstacles, and find a way to learn more to overcome them.  If you don't know how to do something – go to your library, look it up on the internet, reach out to others, learn it for free on Coursera, Code Academy or Khan Academy. There is no reason for you to be stuck or walk away…unless you don't really want it.
4. Getting Distracted
Social media is fantastic…it is, and it can be useful. However if you spend all your time on Facebook, Twitter, Instagram, watching television, playing video games or texting…you will accomplish nothing.  The bottom line is that while it may be fun to watch "Shark Tank," if you ever really want to be a shark, you have to turn off the television and those other things and do what you need to do.
What to do: It can be hard to stop once you've gotten in a pattern, so thankfully there is a lot of technology out there to help you. Turn your phone to silent so you're not bothered by every single email/text. Use things like "Leech block" or other programs that will block you from using social media for periods of time, schedule in advance to use auto posts/tweets, and actually schedule some brief times to be on those sites that are after your most productive hours to get genuine interaction with others. It's a start.